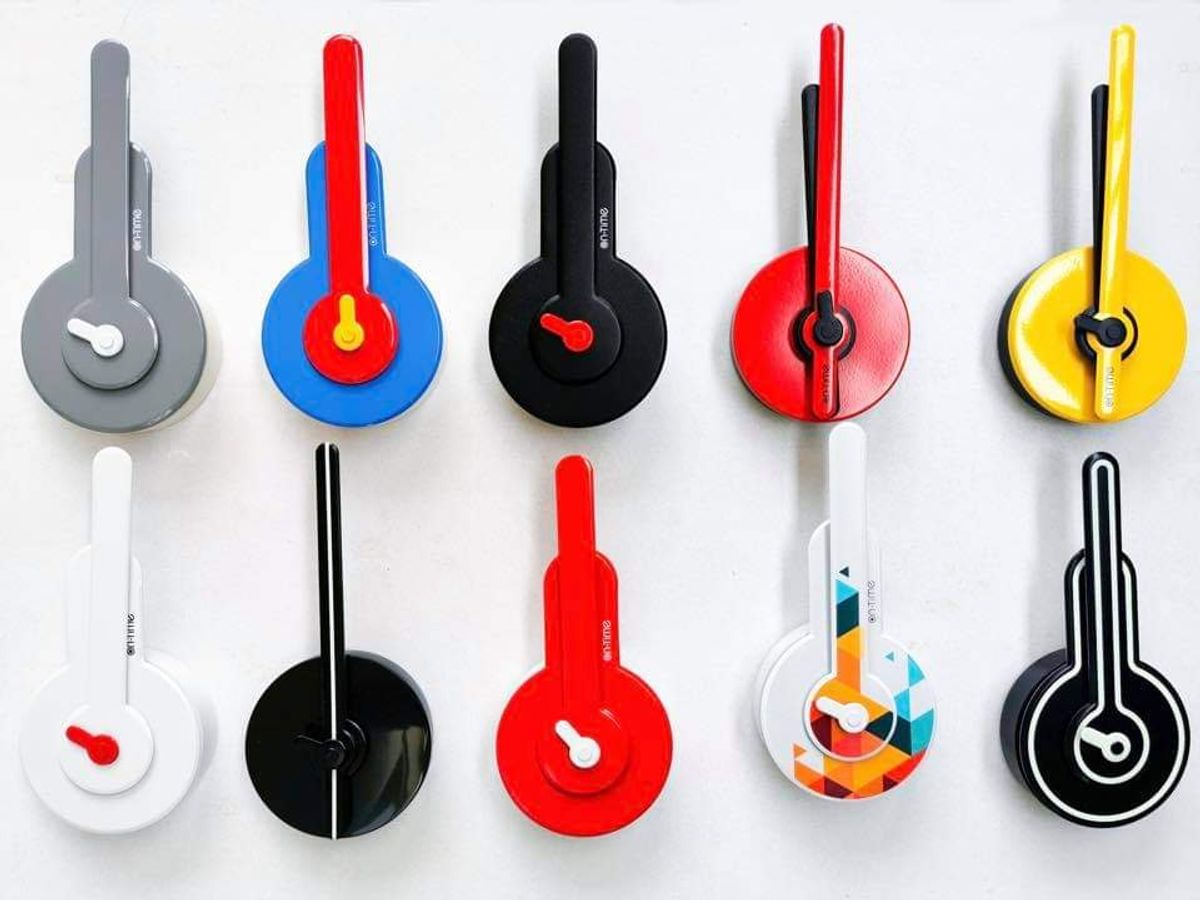 Why choose On-Time/Morphin Wall Clocks?

⭐ Not Available Anywhere Else in Malaysia.
⭐ Designed and Patented by Award Winning Designer from Thailand
⭐ Minimalist, Simple and Elegant Design.
⭐ Silent & Continuous Sweep Movement.
⭐ Quality Material and Smooth Finishing.
⭐ Large Hour and Minute Hands.
⭐ Easy to install. Does not require Drilling!
With many designs and colours to choose from!

🌈 Rainbow
🥇 Hamilton Gold
🌟 Night Glow
🌹 Rose Gold
❤ Red Black
💛 Yellow Black
🌚 Grey Black
🎄 Light Grey Oak

🕸 IG: amdesignwork
🕸 FB: amdesignworkdotcom
🕸 Webpage: amdesignwork.com

Promotion also available on:-
Shopee store: http://bit.ly/amdwshpe
Lazada store: http://bit.ly/amdwlaz